The picture shown above and those in this article show God's great wonders. Can anyone ever imagine water standing out in water? I mean a river under a sea. You can actually dive into the sea and sit by the river under the sea to fish in the river. Amazing. If you ever go to Mexico, skip the tequila and visit 'Cenote Angelita' (Little Angel) on Mexico's Yucatan Peninsula. You will see an underwater river! I hear the natural formation occurs when hydrogen sulfate mixes with saltwater causing it to be much heavier than regular salt water. The mixture sinks to the bottom, forming a distinct separation that flows like a river.
See more jaw dropping photos below: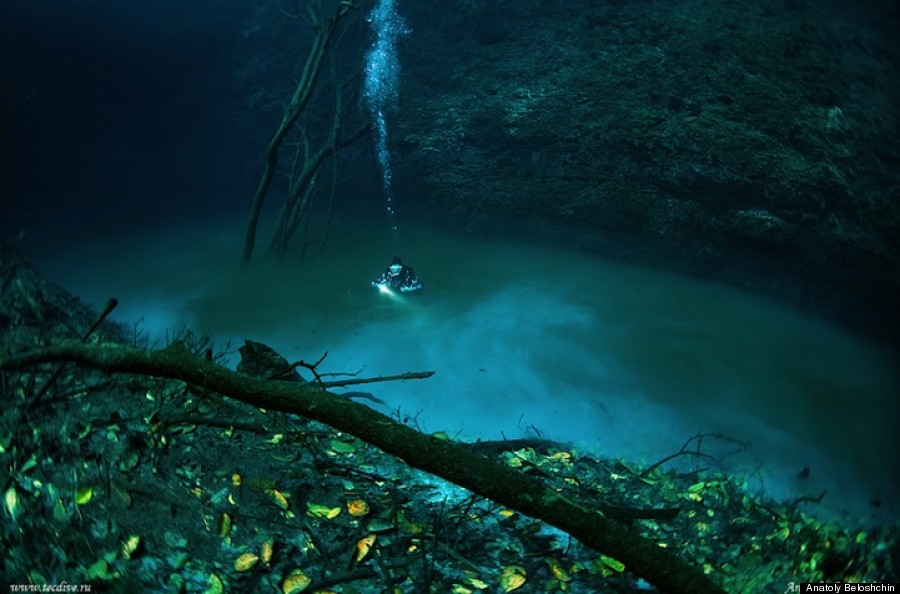 The deep sea river is complete with sandy and rocky shores, leaves, and fallen trees.